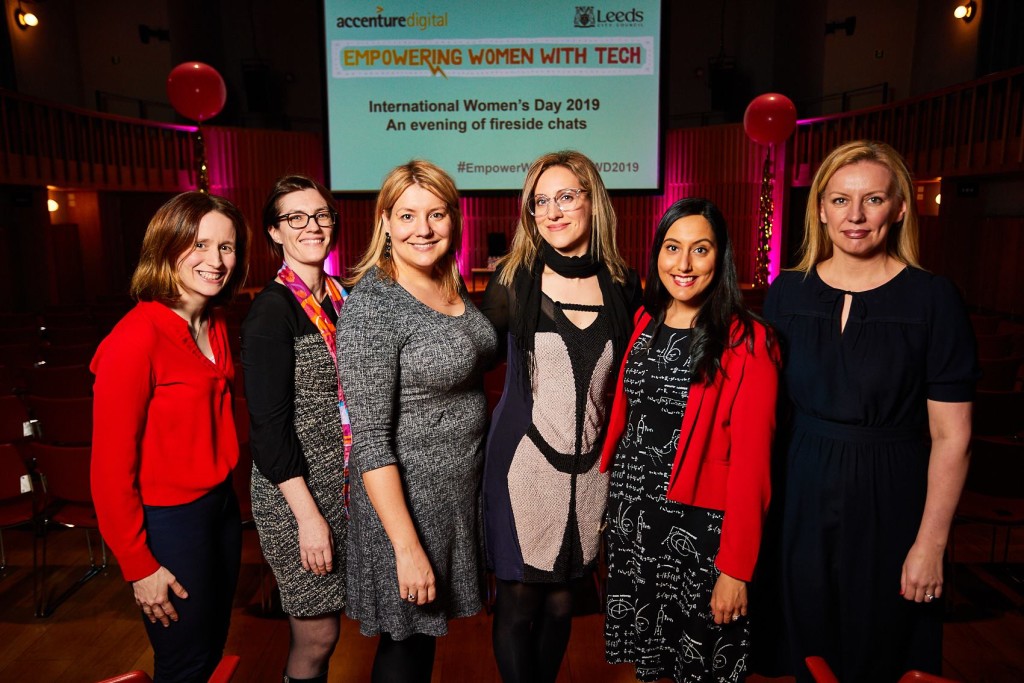 Rocket Women were honoured to celebrate International Women's Day 2019 with Empowering Women With Tech. Rocket Women Founder Vinita Marwaha Madill participated in a series of Fireside Chats with truly inspirational women in tech, including Ana Jakimovska (The Guardian's Director of Product Management), Niamh McKenna (Managing Director, Accenture Health UK), Milena Nikolic (Director of Software Engineering, Google), Eve Roodhouse (Chief Officer Economic Development, Leeds City Council) & Councillor Rebecca Charlwood (Leeds City Council). The event was organised by the amazing Natasha Sayce-Zelem, Head of Technology for Digital Service at Sky and founder of Empowering Women with Tech and took place in the Howard Assembly Room of the Opera North Grand Theatre in Leeds, UK with an audience of around 300.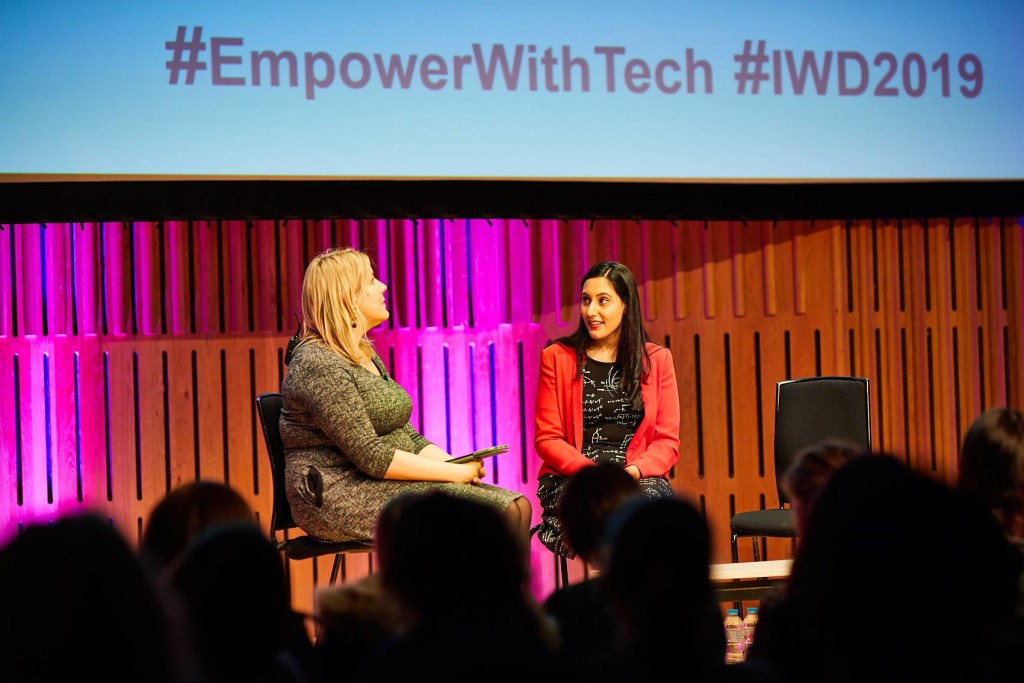 Highlights of the Empowering Women with Tech International Women's Day evening included The Guardian News and Media's Director of Product, Ana Jakimovska discussing the dangers that journalism is facing at the moment and the focus of her career, "My career has been mission-driven to make a difference. I realised the impact of the output of organisations including BBC & Channel 4." Accenture Health UK's Managing Director Niamh McKenna emphasised the importance of saying yes to opportunities and then figuring out how to do them later. Vinita Marwaha Madill, representing Rocket Women, talked about how to empower young women to choose a career in STEM and the importance of allies believing in your abilities and supporting your goals.
Thank you to Empowering Women with Tech for inviting Rocket Women to celebrate International Women's Day in the UK alongside some trailblazing role models!