Rocket Women are thrilled to be involved in an educational Dutch lesson series – titled "Travel to a black hole" featuring Rocket Women Founder Vinita Marwaha Madill, developed by Leiden University.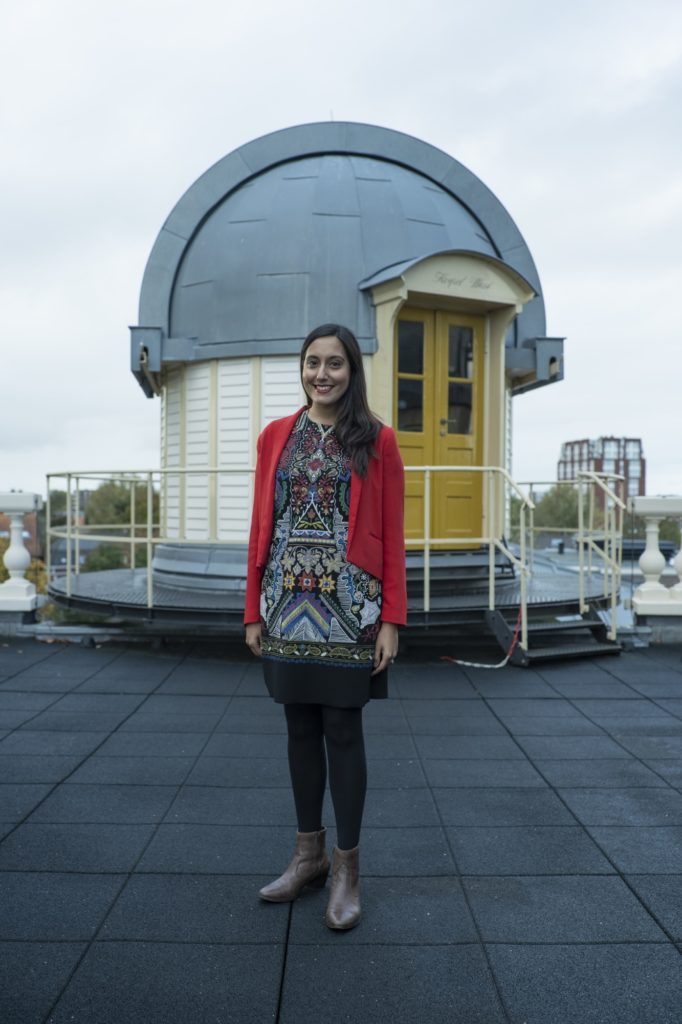 We're so excited that the lesson has been shown in schools across the Netherlands beginning late last year and aims to inspire and inform young people about the opportunities in STEM, with the space industry as a focus. The lesson was filmed at the historic Leiden Observatory and look out for the gorgeous views of the city of Leiden too!
Watch the video to hear Vinita talk about Rocket Women's goals, the importance of inspiring the next generation and how she overcame challenges early in her career.
Lesson series project by: Leiden University, University of Amsterdam and Nikhef
In collaboration with: ECHO (Dutch centre for diversity) and VHTO (Dutch platform for girls and women in STEM)
Financed by: NWA (Dutch National Research Agenda) by NWO (Dutch National Research Council)
Videographer: Hans Schepp