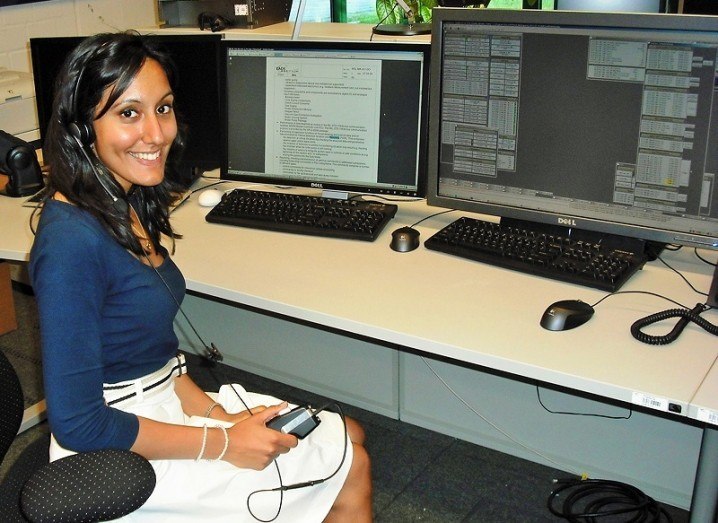 Rocket Women is honoured to be featured by Ireland's biggest science and technology news website, Silicon Republic. The article is part of their 'Women Invent' series, which highlights and profiles women in STEM, aiming to encourage young women to be more aware of STEM and pursue careers in it.
Here's an excerpt from the article in which I discuss the importance of encouraging girls to consider a career in STEM, my reasoning behind starting Rocket Women and the path to achieving my goals in the space industry:
The sky is no limit for space consultant Vinita Marwaha Madill, who is keen for young women interested in STEM to have role models.
'In space, no-one can hear your bones weaken, but some exercise and a specially-designed spacesuit can help – and this is where space engineering consultant Vinita Marwaha Madill comes in.
"Astronauts carrying out six-month missions on the International Space Station [ISS], including Tim Peake, can grow up to 5cm to 7cm in height, with the spinal growth causing tension in the vertebrae and back pain," explains Marwaha, adding that, in microgravity, humans can lose 1-2pc of their bone mass per month and their muscles can waste.
Exercise can help protect against these changes, but what else can be done? Marwaha has been involved in designing a 'gravity-loading countermeasure skinsuit' with the European Space Agency to mimic the effects of gravity on the body and help prevent elongation of the spine.
The suit, which draws on several years of research and development, was evaluated last year onboard the ISS by Danish ESA astronaut Andreas Mogensen.
"With a force close to that felt on Earth, the suit effectively squeezes an astronaut's body gradually in hundreds of stages from the shoulders to the feet," explains Marwaha. "The suit could also be used alongside current exercise countermeasures on the ISS to help prevent bone loss. Bone responds to loading and the suit's pressure on the skeleton could help to stimulate bone growth."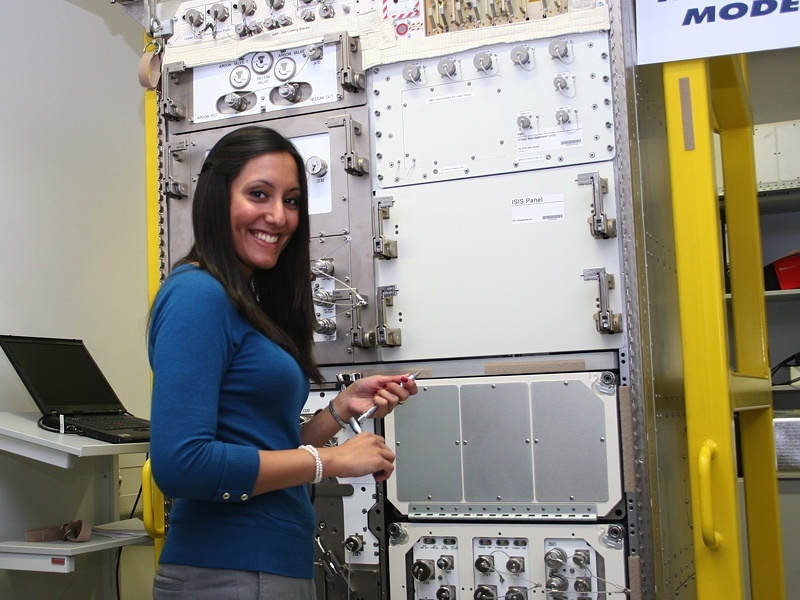 Marwaha Madill has also helped astronauts to get to grips with spacewalk (EVA) skills at the European Space Agency's European Astronaut Centre (EAC) in Cologne, Germany.
"The astronauts train to carry out EVA,s or spacewalks, underwater," she explains, because training underwater provides a microgravity-type experience. "Astronauts initially learned how to translate, or move along, the Station using its handrails, move in the spacesuit and operate tools, before eventually moving on to training for full-length spacewalks."
Currently based in the UK and Canada, Marwaha has worked too on ISS operations at the German Aerospace Centre (DLR), guiding and training astronauts through experiments on the Station as it orbits Earth.
Marwaha credits role models such as astronauts Helen Sharman and Sally Ride for inspiring her to work in the space sector.
Aged 12, Marwaha went to the library and printed the astronaut candidate guidelines (you can see a contemporary version here) from NASA's website, then stuck them to the inside cover of her school folder. She recalls them as being a daily reminder of how to reach her goal and set her focus on achieving them. "Those guidelines set the direction for my career," she says.
Today, as well as working as a consultant focusing on space engineering, Marwaha is heavily involved in STEM Outreach through talks and through her website Rocket Women, for which she interviews women in STEM and space around the world.
"Only 6pc of the UK engineering workforce are female, meaning that UK companies are missing out on almost 50pc of their engineering talent. This is coupled with the fact that girls make up under 20pc of students taking physics A-level," she says.
"My passion, and the goal of my website Rocket Women, is to try and reverse this trend by inspiring girls globally to consider a career in STEM. I think you need those role models out there, tangible and visible, to be able to inspire the next generation of young girls to become astronauts, or be whatever they want to be. I started Rocket Women to give these women a voice and a platform to spread their advice."
Read the full Silicon Republic article here.