UPDATE: Here's a new photo of the Stargazer Lottie doll on the ISS: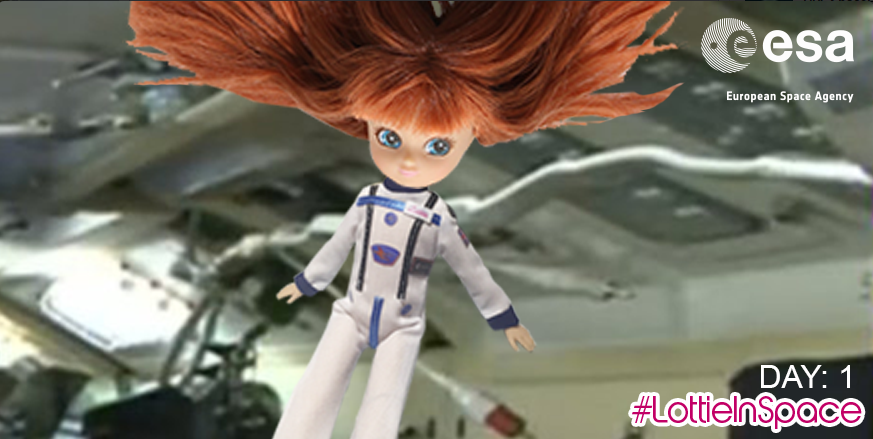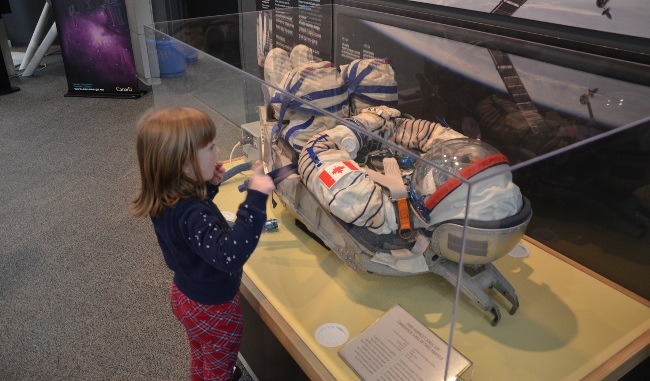 Tim Peake, the first British European Space Agency (ESA) astronaut arrived at the ISS on Tuesday 15th December, but he's also in charge of precious cargo designed by a talented 6-Year-Old space-loving Canadian girl called Abigail. A Stargazer Lottie doll. The doll was created by the European Space Agency and with the help of Lucie Follett, (Creative Director, Arklu). Lucie Follett describes how the company worked with Abigail, "to really create something that reflects Abigail's ideas of what other kids would like and what gets her excited about all things astronomy related."

The project began as Abigail's Mum emailed the doll company to thank them for inspiring her daughter through their dolls and convey that she loved interacting with them. Each Lottie doll has a specific activity theme, meant to promote careers to children through their interaction (a fantastic idea!). The Stargazer Lottie doll comes complete with a doll sized telescope, a set of planet cards and as Abigail's Mum describes is, "wearing clothes that a child would wear to look outside at the stars as well, so she's a natural companion." Abigail's signed book by astronaut Chris Hadfield, her self-proclaimed hero, is her prized possession and her passion for space is apparent, "Sometimes I look up and think maybe I could go up there one day, somehow maybe I could see what's up there."
The Stargazer Lottie doll is available now worldwide and would make a fantastic Christmas gift for any young budding astronomers!