As a child I was an avid reader and read every space book I could get my hands on. At the age of 6, I remember reading that Helen Sharman was the UK's first astronaut and had travelled to space a mere 2 years before, in 1991. That moment changed my life. Rather than astronauts being primarily American NASA Shuttle crew that I saw on TV, or hearing stories of the Moon landing 20 years ago from adults around me, suddenly in the image in front of me was a woman in her 20s with short brown hair. A British woman with the Union Jack patch clearly visible on her left arm of her Sokol spacesuit. I had heard of Michael Foale, born in the UK becoming a US citizen to meet NASA Astronaut qualifications, but never of a British astronaut. I didn't know it was possible. But in that moment looking at the image of Helen Sharman in her Sokol spacesuit, I realised that that woman could be me. Being a girl born at the end of the 80s in the UK I realised right then that maybe, just maybe, I could be an astronaut too. That changed something inside me. Here was a woman in front of me born in Sheffield, who had studied chemistry, replied to a radio advert calling for UK astronauts, beat 13,000 applicants and had recently gone to space.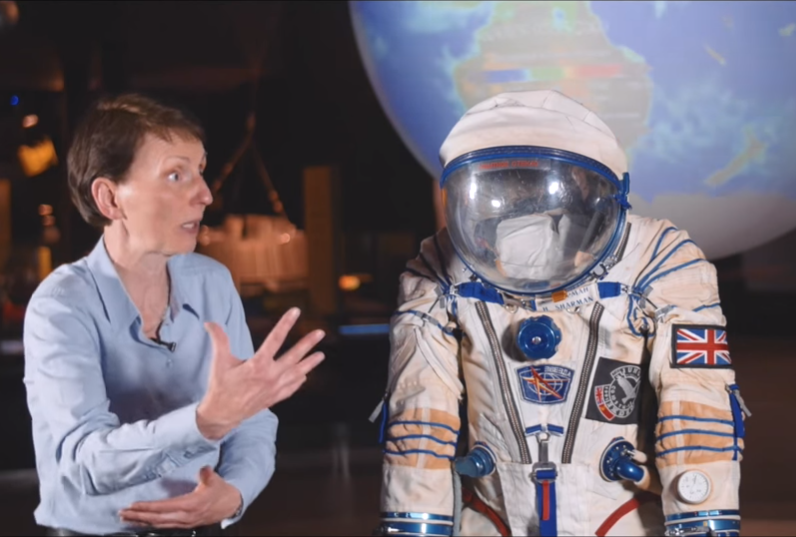 Even at the age of 6, I didn't understand why nobody around me was talking about her mission. She had launched only a couple of years ago when I was 3 but I had never heard about it at school or on TV. I didn't understand why this woman wasn't treated like a star and talked about everywhere, possibly naively. I managed to find every scrap of information I could find about her. In an age before the internet I went to library after library (shuttled by my parents), reading about her story in small paragraphs as part of a larger book on space. What she was to me, even though I didn't know it yet, was a role model. She had showed me that my dreams were possible. Even when I had wonderful supportive parents and teachers encouraging my interests, space went from an interest over the next few years to a career. Knowing that there had been a British astronaut, female at that, helped me push through any negativity around my chosen career path when I was younger. Even if the career councillor at school wanted me to become a dentist, I knew that I wanted to be an astronaut, or at least work in human spaceflight. And eventually I did, even working with the next British ESA astronaut Tim Peake at the European Astronaut Centre in Cologne, Germany along with supporting astronauts on the ISS. But I wouldn't have had that impetus and drive if I hadn't known that someone had come before me. There had been a female British astronaut and maybe there could be again. Here was a British woman involved in human spaceflight and that had flown to space. It was possible.
The importance of role models at a young age is immeasurable. Which is why I'm so excited for Tim Peake's flight and the fact that Helen Sharman is finally being talked about 24 years on from her mission. The outreach for Tim's Principia mission by the UK Space Agency has been amazing and has the highest budget of any ESA astronaut mission. Tim and his Principia mission will hopefully go on to inspire the next generation to reach for the stars and follow their dreams in space, knowing that it is indeed possible.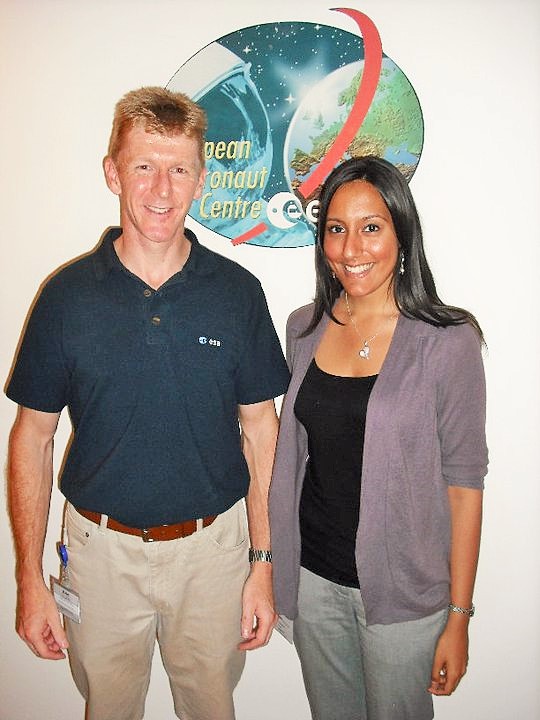 Today the first British European Space Agency (ESA) Astronaut Tim Peake launched to the ISS with London's Science Museum hosting 2000 jubilant children following his every move. Simply fantastic. In less than 5 years the UK has gone from not contributing to Human Spaceflight through ESA, to having a high profile British astronaut launch to the ISS supported by a sustainable National Space Strategy, a first for the UK. That's something to be proud about. Tim's carrying a whole nation's dreams with him but most importantly inspiring thousands of children to consider a career in space and follow in his footsteps. I wonder how many children watched the launch today and decided that they wanted to be the next Tim Peake?