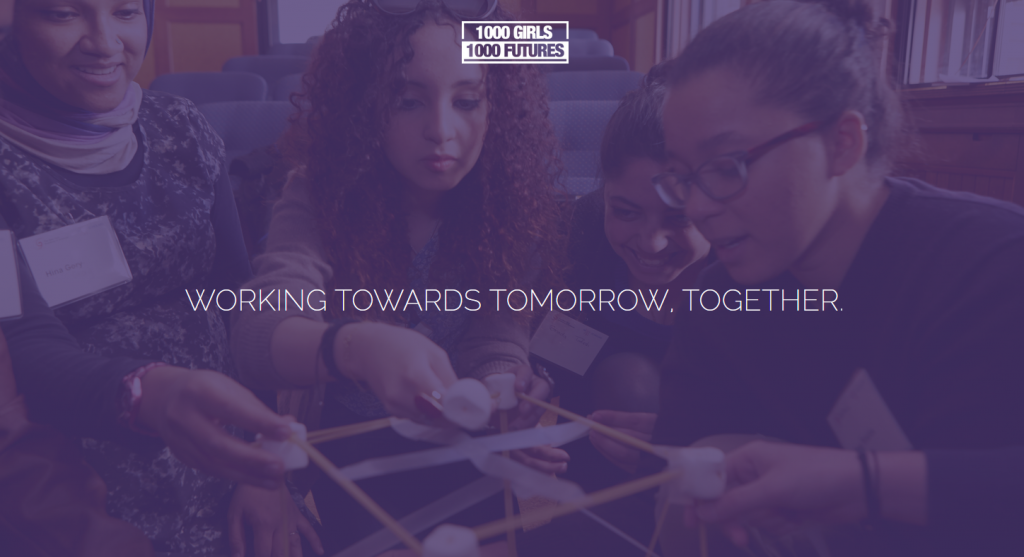 Who inspired you when you were younger? Your teacher? Your parents? If you're a student, who inspires you now to make those difficult decisions about your future? 1000 girls in high schools around the world are about to get the chance to be inspired and ask their questions to 1000 women in STEM through the impactful 1000 Girls, 1000 Futures program,  an incredible new initiative from  the Global STEM Alliance (GSA). The GSA is 'an international initiative of more than 90 partners and 50 countries—a collaboration of governments, corporations, educational institutions, and nongovernmental organizations—working together to assure the next the generation of STEM innovators'. The program is currently calling for female mentors in STEM fields GLOBALLY to sign up to the program, which will run from September 2015-September 2016. As having been a mentor myself for girls, I can tell you that it's extremely rewarding and means a lot to each and every girl that you can impact, a reason why I started Rocket Women. Girls that sign up to the program will be able to directly contact a successful woman currently working in a STEM field to mentor them, along with an entire network of mentors and mentees globally!
If you're a women working in a STEM field and would like to make a meaningful impact to the future of a girl, SIGN UP!
If you're a girl considering a STEM career but don't quite know how, SIGN UP!
Girls decide at the age of 11 to move away from sciences, making the work of this program critical to inspire these girls around the world. Essentially it'll provide them with tangible female role models, allowing them to speak to someone who has already achieved career  success in their STEM field and understands that they're make the hardest decisions in their education. The numbers speak for themselves. Only one in five UK A-level physics students are female, a figure that has not improved in 20 years. STEM subjects also accounted for 35% of the higher education qualifications achieved by women in 2010/11, a decrease since 2006. This program and others are increasingly important to show the next generation of girls that there is a bright and exciting future for them in science!