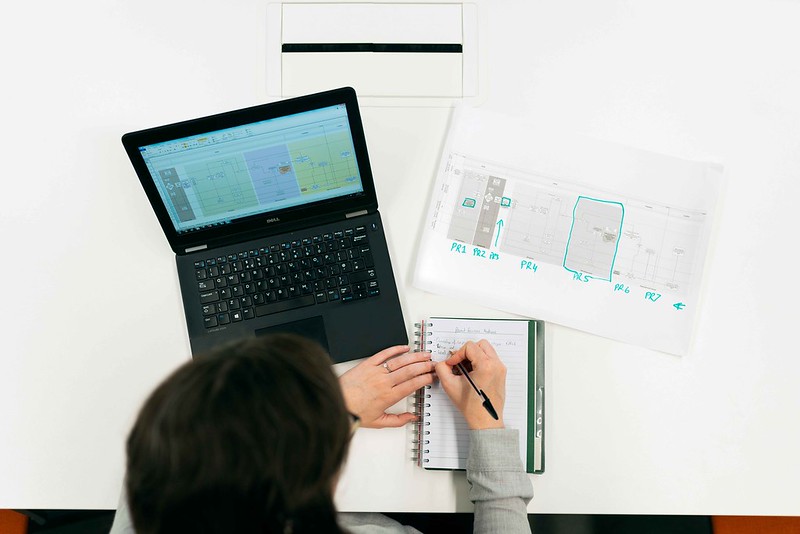 By Mansi Joshi
As a recent graduate myself, I can say that starting university and moving away from home for the first time was a big step. Uni (or college) was a brand new place where I didn't know anyone, nor did anyone have the responsibility of making sure I got through but myself. To help new students about to embark on this journey through university, I have put together some tips from my experience (some of which I learned sooner than others) to help prepare for this new adventure!
Firstly and very importantly – ask for help if you need it. Whether it be academically, financially or health related – there are people there to help you! Even if you are lost and can't locate the room you need to be in, ask someone and most likely they will help you. 
Get involved! Your time at uni is the perfect opportunity to try that sport you've always wanted to have a go at, or even learn something new by joining a society. There is so much you can get involved with from dance societies, cultural societies and even culinary clubs! It's always worth giving it a go. 
Join social media groups for your uni or college before you go. There are usually freshers pages which often have lots of new students who are in the same boat as you. There may even be course specific or halls groups to connect with other students too. 
Be prepared for your course– depending on your course make sure you have suitable equipment for example particular stationary or a device to take notes. Check your course specifics in case you need a scientific calculator for example. Headsets will also be handy and essential in 2020 especially for online classes and remote learning. PS: if you are attending lectures in person always have an extra pen handy!
Prepare for classes beforehand – read through the notes beforehand if they are accessible and note any questions or anything you don't understand. If it helps, make notes during the lecture or consider an audio recording if you would prefer to refer back to this (asking for permission beforehand of course). And be on time! Whether virtually or in person, it's good practice to keep not only for university but beyond your time at college as well. 
If you are moving away make sure you plan your budget – think about costs such as rent, bills, food, online grocery delivery, entertainment or transport. Little things add up very quickly and it's important not to spend more than you have! Also don't forget to take advantage of student discounts! Programmes such as UNiDAYS, Student Beans and Totum offer lots of discounts exclusively for students in the UK and internationally. 
Get a part time job or volunteer! Of course, prioritise your time, but this is a great way to gain experience and learn transferable skills. Even if your job isn't directly related to your studies, skills such as communication, punctuality and time management are highly beneficial. It's also great to give back by volunteering – this could be helping local charities or volunteering for organisations such as STEM by being an ambassador. 
Take part in career oriented events – attend (virtual) talks, online networking events, careers fairs, join relevant clubs. This is a great way to learn more about your industry, meet people working within and ask them questions. You may also discover new areas or companies which you didn't know about. 
Whether you are moving away or not, keep in touch with old friends…
But also try to meet as many new people as possible! University is the perfect place to engage with people from all sorts of backgrounds. You never know these people may become good friends for life. 
Bonus (and most important) tip – Take every single positive opportunity! Often saying yes to one opportunity can lead to more open doors. Not only doing things within your comfort zone but saying yes to challenges will undoubtedly help you grow as a person. 
Though this list could continue extensively – I hope the tips mentioned are useful. Going to university is a huge step and it's important to always remember your personal goals and motivations for being at uni or college. Learn from your mistakes, they are just as valuable as successes. Lastly, take every positive opportunity you can and never stop growing from your experiences, both the good and the bad. Good Luck!
Do you have any tips for new students? Let us know in the comments below!
Useful links:
stem.org.uk/stem-ambassadors