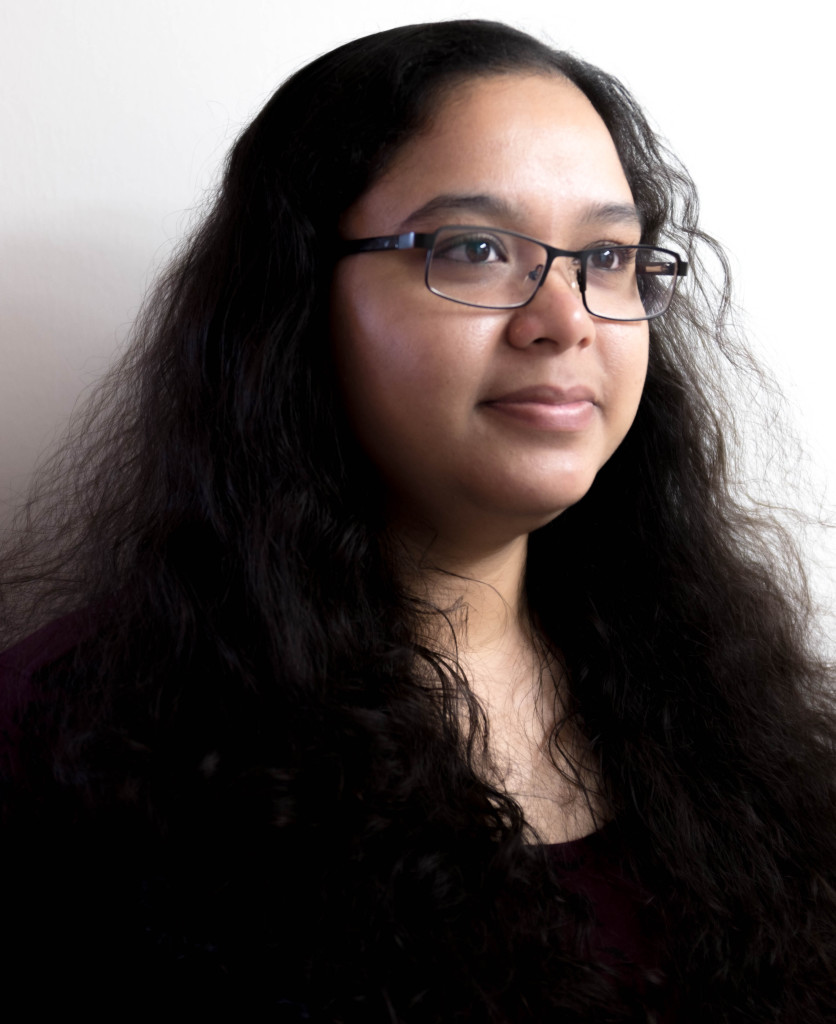 In her own words, Sravanthi Sinha has only ever been limited by her imagination. Sravanthi's inspirational journey began in India before moving to the USA. After attending Holberton School, an alternative to college training software engineers, she was accepted in an internship at the NASA Frontier Development Lab. The NASA lab is aimed at developing new approaches to the asteroid threat by combining the expertise of NASA, academia, and the private research community with the powerful techniques of machine learning. Rocket Women had the chance to ask Sravanthi about her aspirations in space and her experience at NASA.
RW: Can you tell me about when your interest in space grew?
SS: It all started when NASA announced that Pluto will no longer be considered as a planet. I was baffled with the news and I started reading about the research. One article lead to an another and I was very intrigued with the technologies which are being used to make such observations. That fascination led me to a dream visualizing myself working in the field of space and technology in future. I was in primary school then.
Astronaut Kalpana Chawla is one of my role models and I always look up to her for her determination, hard work, and courage.
RW: How important are role models to young girls? Do you think more needs to be done to allow the younger generation to interact with women working in STEM?
SS: Role Models are super important in one's life. They become a great example of making things or achieving honours of what one dreams of. I believe in the quote "Your attitude, not your aptitude, will determine your altitude." One can gain paramount amounts of inspiration and motivation from their role models. Their experiences guide us in making correct decisions at every point of our lives. While I was in India, I never really had an opportunity to directly interact with women working in STEM. There were various science and technological conferences held in the country but I was never in a position to afford to attend one of those, where the well achieved scholarly women working in STEM speak and impart their knowledge and experiences.  Fortunately, the books and internet became my source of knowledge. I still remember the news of Kalpana Chawla's tragic demise in the Space Shuttle Columbia disaster during the re-entry into the Earth's atmosphere. Probably, that was the moment when I learned about Indian women working at NASA. Kalpana Chawla is one of my role models and I always look up to her for her determination, hard work, and courage.
We are only limited by our own imagination.
We are only limited by our own imagination. Providing the younger generation with an opportunity to interact with women working in the STEM, would certainly increase their knowledge and awareness. Furthermore, it will instigate their interests in pursuing a career in STEM. I look forward to the promising future where the younger generation is driven by science and technology and disregard any biases. #MoreWomenInSTEM
RW: What did your internship at NASA entail and what did you do specifically?
SS: The NASA Frontier Development Lab is aimed at developing new approaches to the asteroid threat by combining the expertise of NASA, academia, and the private research community with the powerful techniques of machine learning. I was selected as a Data Scientist to work on one of three projects titled "Finding Meteorites in the Field with an Autonomous Drone". The objective of the project was to develop a small UAV (such as a commercially available quadcopter) equipped with cameras and onboard processors that can identify potential meteorite targets in the search areas calculated from triangulated meteor observations.
In terms of machine learning the problem was that of object detection, to identify interesting object(s) in an image. To date, state of the art object detection algorithms are based on deep learning architectures, specifically convolution based networks. Convolutional models need to be trained before they can be used to identify or classify objects in images. Typically, these networks require tens of thousands if not hundreds of thousands of images to train an accurate model. Unfortunately in our case, this database of useful images did not exist. In an attempt to avoid weeks of data collection and curation we decided to investigate approaches that do not require training such as traditional Computer Vision Techniques – Anomaly Detection and Hand Crafted Feature Detection. I worked on the Hand Crafted Feature Detection approach.
After striving to develop a model that could detect meteorites without having to be trained, we eventually conceded that we would not be able to build a generalised model using the traditional machine learning and computer vision approaches. We determined to proceed with Deep Learning which needed collection of data and GPU power. I was involved with data collection and augmenting the dataset by photoshopping images of meteorite on different terrains. I was accountable to administer the Nvidia Jetson TX1 which was used for the on board processing. While we were still training the model on the dataset, I came up with an idea of having a web app as an User Interface for this project The ADELIE Meteorite Hunter web application was built to carry on the off-board processing of the images collected in the field. It serves the purpose of analysing the images collected from drone and archiving the meteorite images which could become a potential data-set for future learning.
RW: What steps did you take that landed you such a prestigious internship?
SS: My first acquaintance with NASA was during my primary schooling when NASA announced that the Pluto would no longer be called a planet. I learned that it was the ultimate place where an intense research in space is carried out. Since then I have always dreamed and desired to work at NASA. I would totally credit Holberton School for allowing me to live my dream of working at NASA/SETI. When I joined the school, I had no idea what was in store for me, I did expect to become a Full stack developer and realise my dreams in Silicon Valley, but I wasn't sure that it could happen in just 7 months of joining it. The school has got tremendous support from the mentors. I got the serendipitous opportunity to interact directly with two of Holberton's great mentors, Gregory Renard and Louis Monier (Founder of Alta Vista).
As an initial step of my experimentation in deep learning, I employed a neural style algorithm to make an image of me as it would look if Vincent van Gogh painted it. When I heard about NASA FDL program from one of the founder of the school Julien Barbier, I was awestruck and determined to get this. The application needed a personal statement, team and collaboration work and a concept note to be submitted. For the concept note, I had to choose from one of the 3 challenges/projects provided and make a brief statement of my solution to it. Louis Monier played a key role in guiding me throughout the completion of the concept note. While I wanted to explore the techniques in Deep Learning he even offered me to use his GPU machine remotely. I was quite sure, that I would get it.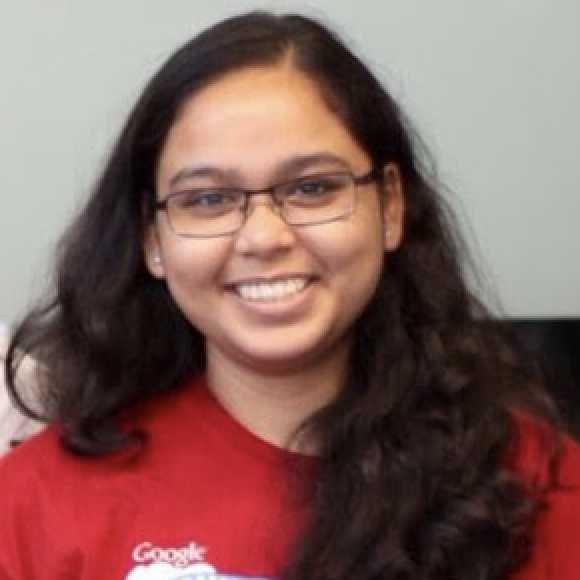 RW: How invaluable was this internship and what was your favorite aspect?
SS: Being on an NASA internship and working at SETI gave a plenty of opportunities to meet extraordinary people such as Ed Lu (former NASA astronaut) who founded B612 Foundation, Steve Juvertson (invested in SpaceX, Tesla, D-Wave, Skype, Box and a number "New Space" leaders – including Planet Labs). Getting a special talk from Apollo 9 astronaut Rusty Schweickart and watching the movie Contact with astronomer Jill Tarter (on which the lead character is based!) and the former director of the Center for SETI Research.
Working with Peter Jenniskens (mentor) and my teammates Christopher Watkins from Commonwealth Scientific and Industrial Research Organisation(CSIRO), Amar Shah from Cambridge University, Robert Citron from University of California, Berkeley on a project solving the problems in Planetary Defense. And of course living at NASA Ames Research Center, where 2 years back I just had the opportunity to visit on its 75th Anniversary.
RW: What did you take away from your internship?
SS: The internship gave me real-time exposure to the space industry. I felt the absolute need for more software "techies" to get involved with the space industry to bring in the latest technologies and leverage the NASA expertise and contribute to the space exploration.
Desire combined with effort pays off. Raise your hand when opportunities arise and make it known you are interested.
RW: Following this internship, what are your goals for the future and how has the internship helped you to achieve these goals?
SS: I desire to experience the universe of Star Wars and Star Trek. I believe that the "force is with me" in contributing to the AI research and hope that AI would reach the capability to turn my belief into reality.
During my internship I did have a great chance to work and learn from the machine learning and planetary science expertise. The project in which I was involved during my internship is still in progress and once I am back in the US from India I would like to continue my work on it and find a meteorite. And I would like to continue my journey in exploring the Artificial Intelligence and build real-time applications too.
RW: Do you have any advice for others who may want to follow in your footsteps?
SS: I would like to mention the words from A.P.J Abdul Kalam (Missile Man of India) "It's a crime to dream small". If one doesn't dream about it, they never can make it. Desire combined with effort pays off. Raise your hand when opportunities arise and make it known you are interested.
RW: If you had one piece of advice for your 10-year-old self, what would it be?
SS: Oh wow!! A great and probably important piece of advice to myself would be: To never stop questioning and to keep looking up.