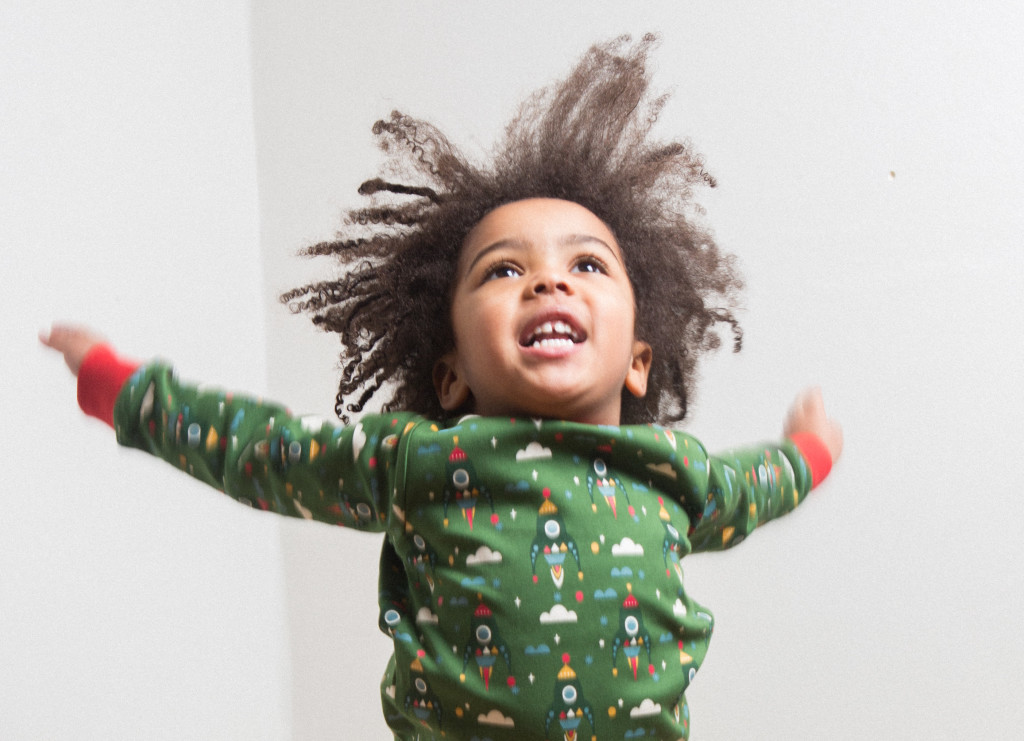 We're excited to announce that Rocket Women has partnered with Little Green Radicals to celebrate World Space Week 2016 (4-10th October), a global event supported by the United Nations! Little Green Radicals are a London-based, organic and fair trade clothing company with a fantastic "rocket to the stars" line that we love! The line is mainly unisex, but there are also rocket dresses just for girls, promoting the idea that rockets are not just for boys, they're for everyone!
"This season's range is about dreams, and at Little Green Radicals we girls to dream without limits – you can be pilots, doctors, engineers, astrophysicists or astronauts, and this season we to encourage girls to explore their possibilities.  By creating a rocket to the stars dress, we hope to see far more girls growing up and reaching for the stars. As this week is World Space Week, and we have a very special guest blogger, Vinita Marwaha Madill, who has worked at the European Space Agency and NASA, as well as being an Operations Engineer for the International Space Station at the German Aerospace Centre. Her website Rocket Women is a platform for her advocacy for women in STEM (science, technology, engineering and mathematics) and we ask her to talk to us about her journey to the stars…"
"Space has always intrigued me. I remember being an enthralled six-year-old when I learned that the first British astronaut, chemist Helen Sharman flew to the Mir space station in the early 90s. She was, although I didn't know it yet, a role model to me. She showed me at a young age that my dreams were possible. I'm lucky to have had adults, both parents and great teachers, around me at that age who cultivated that interest and encouraged me to study space."
Read more of Rocket Women's guest blog for Little Green Radicals here.