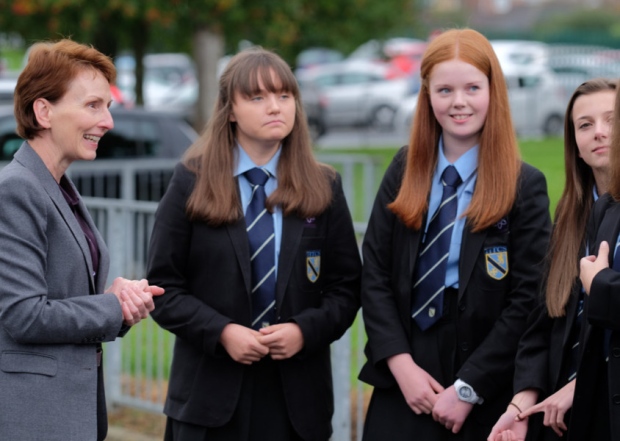 This one's for the Brits.
British Science Week (11-20th March) is being celebrated around the UK this week, organised by the British Science Association. Fortunately, I'm in the UK at the moment and excited to be attending events, especially those focused on space. One popular event in particular, out of the thousands planned, is the Big Bang Fair in Birmingham, the 'largest celebration of science, technology, engineering and maths (STEM) for young people in the UK', through a combination of 'exciting theatre shows, interactive workshops and exhibits, as well careers information from STEM professionals'. The event runs from 16-19 March 2016 and I'd highly recommend anyone, especially young people, with an interest in STEM to attend!
But why is it so important to inspire the next generation to consider science and engineering?
Well, looking to the future, there is a 'massive skill requirement for engineering' upcoming over the next few years. According to a recent report released this month, one in five schoolchildren would have to become an engineer to fill that gap in the UK. With only 15% of UK engineering graduates being female and only 2% of engineering professionals, encouraging more girls to pursue engineering will help to fill this gap, ensuring that they make up 50% of engineering talent.
But we need more engineers and scientists as a whole. Which is why events such as British Science Week and organisations including Stemettes and STEMNET are so essential, and why Rocket Women exists. Inspiring the next generation to consider a degree in STEM isn't just a nice idea, but a goal that we need to focus on to ensure the UK, and similarly other countries around the globe, have the talent to fill an increasing need for STEM skills in the future.
Update: An event that I couldn't miss during British Science Week was the Scanning The Horizon: Space Travel Through The Ages event with TV presenter Dallas Campbell and BBC Horizon Editor Steve Crabtree. It was amazing to see footage from the Horizon's space archives and I even got to do my first on-camera interview for the British Science Association!