With 2015 almost over, it's time to look back at the inspiring women that took a leap and broke records this year worldwide.
1. Samantha Cristoforetti
World Record Breaker For Longest Serving Female Astronaut In Space & First Italian Woman In Space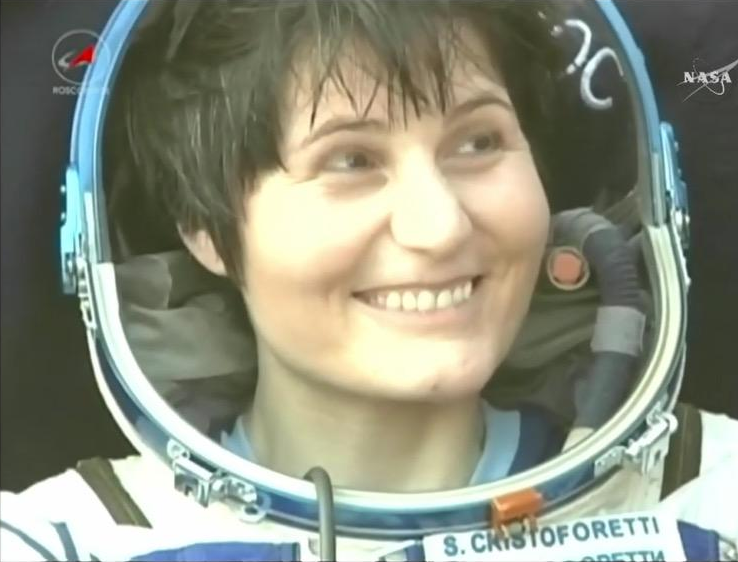 When European Space Agency (ESA) Astronaut Samantha Cristoforetti landed in her Soyuz descent module on a desert steppe in Kazakhstan on 11th June 2015, she did so breaking the world record for the longest serving female astronaut in space. Samantha spent 200 days on the International Space Station, beating the previous record of 195 days held by NASA astronaut Sunita Williams (Sunita herself is on track this year to become the first female NASA astronaut to fly to space on a commercial vehicle). On her launch day to the ISS, 200 days earlier, Samantha became the first Italian woman in space. Her mission, along with that of crewmates NASA astronaut Terry Virts and Russian commander Anton Shkaplerov, was extended from an original May end-date, due to an incident with the Russian Progress 59 resupply mission. Samantha wasn't at all disappointed by the delay tweeting, "Looks like it's not time to get my spacesuit ready yet… what a present! ‪#MoreTimeInSpace." Whilst on the ISS she spoke to Hollywood actress Susan Sarandon,  thanking Susan for her interest in girls in STEM and commitment to help girls find their way to Science, Technology, Engineering and Math[s], "..maybe in the future we can event work together to help sparkle that passion and interest for STEM and to show that no dream is too big".
2. Susie Wolff
Williams Formula One Test Driver. Announced Her Retirement in 2015 After Becoming The First Woman in 2014 To Participate In A Formula One Weekend Since 1992
She's an inspiration for women worldwide dreaming of becoming a Formula One (F1) driver. Susie Wolff, Williams F1 Test Driver, announced her retirement from the sport at the end of 2015. At the 2014 British Grand Prix Susie became the first woman to participate in a Formula One weekend since 1992 as a Test Driver. That's 22 years without a woman on the Formula One track, let alone as a F1 driver. The last woman driver to actually qualify for a Formula One Grand Prix race was Italian Lella Lombardi who competed in three seasons, from 1974 to 1976. only scoring points in 1975 and finishing sixth.
When Susie was asked if she was surprised there weren't many women in Formula 1 she replied, "Well there are lots of women in Formula 1 actually, just not many on the race track. But there are many fantastic women doing very good work in the paddock, that is just not as visible as what happens on track and sadly there aren't as many on track. But the next generation is coming and I will definitely dedicate some time and energy to helping that next generation."
3. Dr.Fabiola Gianotti
Selected by CERN Council in 2015 as the first female CERN Director-General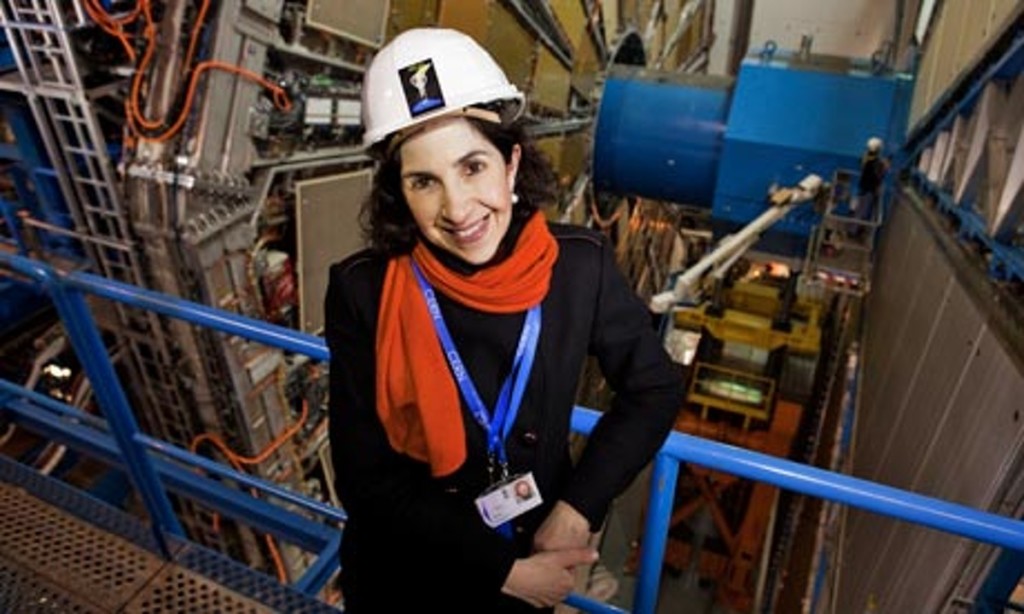 Beginning tomorrow, 1st January 2016, Dr.Fabiola Gianotti will become the first woman to hold the position of CERN Director-General since the organisation's conception in 1974. Prior to her new role Gianotti led a 3,000-person team working on CERN's "ATLAS Experiment" at the Large Hadron Collider (LHC), leading to the ground-breaking discovery of the Higgs boson in 2012. Fabiola also handled a proton beam malfunction in 2009 and as a colleague described, "showed the whole of CERN that she could really handle that kind of pressure. It doesn't really get worse than that". On being selected for the role, Dr.Gianotti stated, "I didn't feel I was treated a different way because I was a woman. But I also have to tell that some of my colleagues had a more difficult life. Some others suffered a bit and had to face some hurdles and some difficulties. I am very much honored by the role, not so much because I am a woman, but because I am a scientist, and having the honor and the privilege of leading perhaps the most important laboratory in the world in our field is a big challenge. I will do my best."
4. The NASA New Horizons Mission Team
The flight team that allowed the world to see Pluto up-close for the first time comprised of 25% women, making it the NASA mission with highest number of women staffers, including many scientists and engineers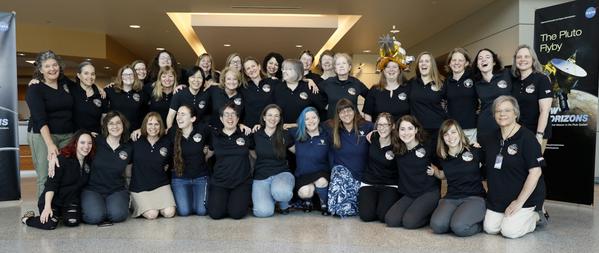 On July 14 2015 at 7:49 am EDT we saw Pluto, a dwarf planet, up-close for the first time. Behind this historic achievement however is a team of brilliant, hard-working women in charge of the $700 million piano-sized NASA New Horizons spacecraft. New Horizon's historic moment took travelling through the Solar System for over 9 years, before allowing the world to learn about this icy dwarf planet during it's 30,800 miles per hour (49,600 kilometers per hour) flyby.
The story that most people have not heard of though is of the mission team, with the flight team comprised by 25% women, potentially making it the NASA mission with highest number of women staffers, including many scientists and engineers. These women have dedicated their careers and years of their lives to this mission, to gain unique data from the seven instruments aboard New Horizons and gain an unprecedented insight into Pluto and it's largest moon, Charon, in particular, found to have a landscape covered with mountains, canyons and landslides.
5. Alice Bowman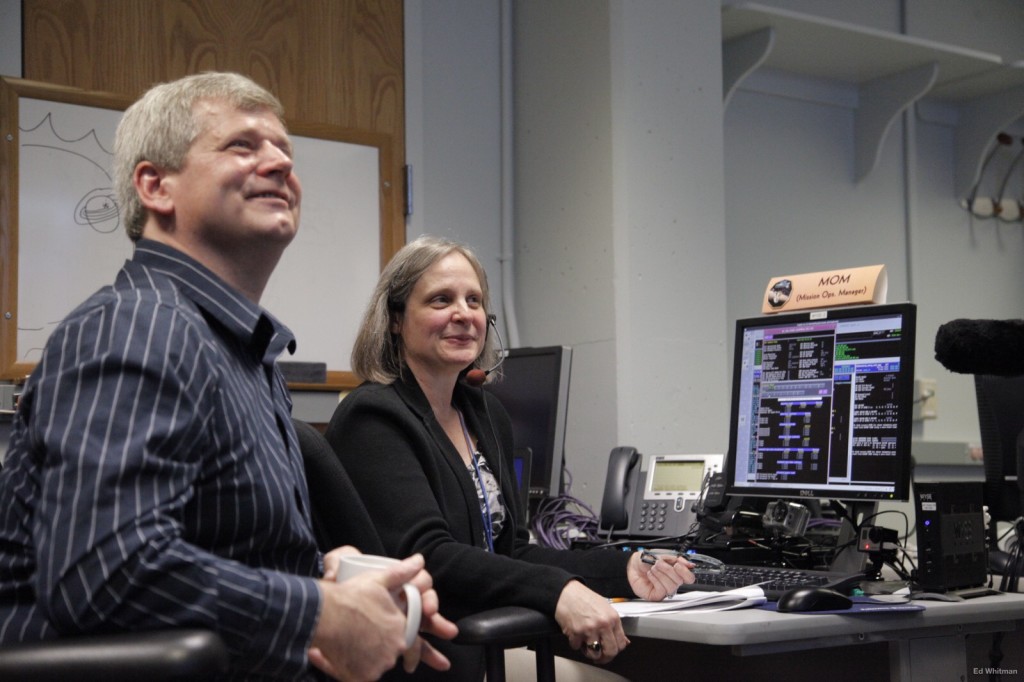 Relatedly, Alice Bowman, New Horizons Mission Operations Manager (MOM) and group supervisor of the Space Department's Space Mission Operations Group, made history as the first female Mission Operations Manager (MOM) at Johns Hopkins Applied Physics Laboratory (APL). The novel scientific discoveries gained by the instruments aboard NASA's New Horizons spacecraft were only made possible with the dedication of the women behind the mission.