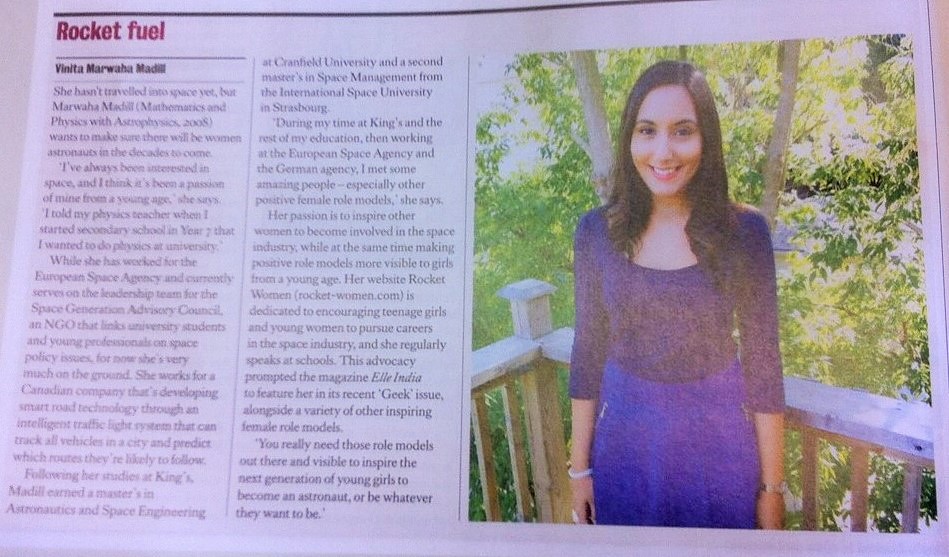 London (UK) is the centre of technology, business, finance and also physics, thanks to my alma mater King's College London (University of London). The university where I completed my Bachelors degree in Mathematics & Physics with Astrophysics, kindly featured Rocket Women in articles on both their online alumni website and in the alumni In Touch print magazine (above). I've also been lucky enough to go back to give a lecture to the King's College London Physics department faculty and students on Future Human Spaceflight Training and Operations at Cumberland Lodge during their annual mentoring event.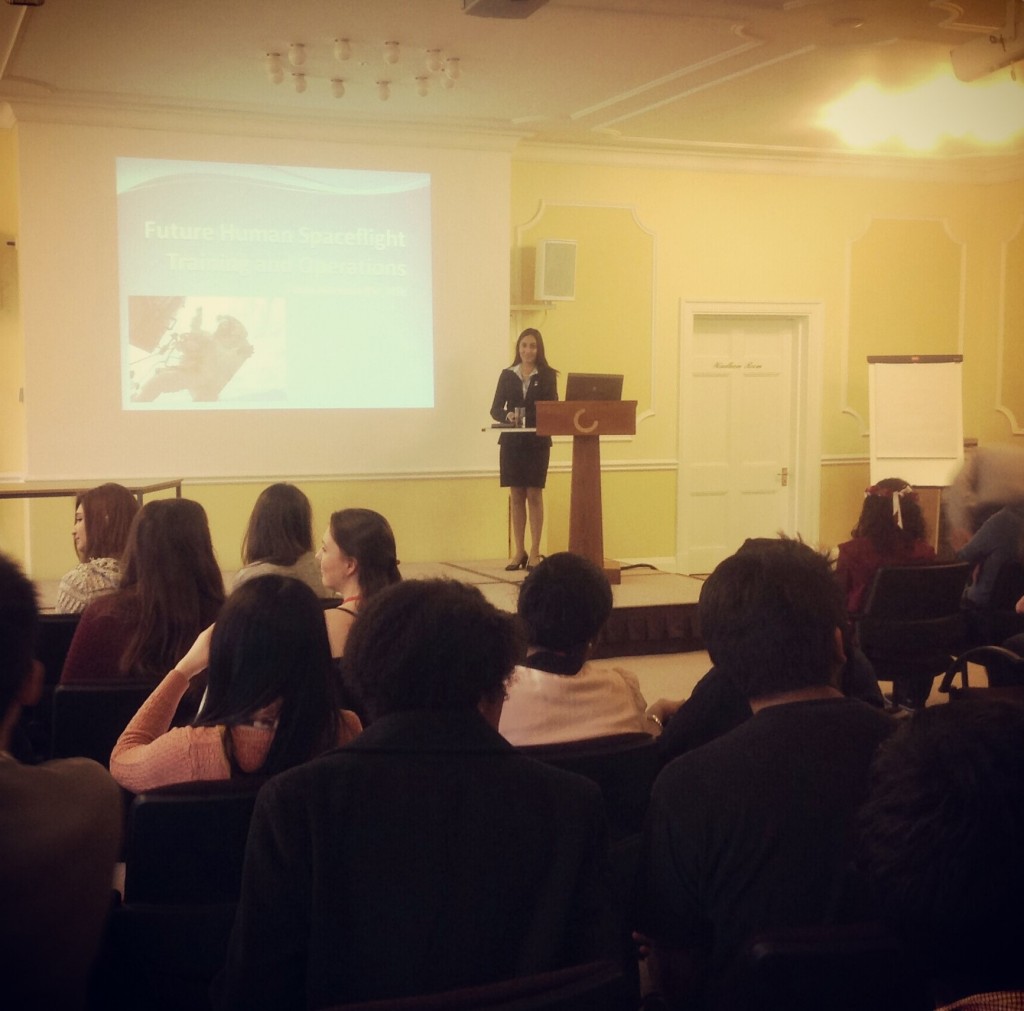 A story with the full interview is featured in an article on the King's College London website: One Small Step For Womankind.
Here's the text of the shorter In Touch magazine article in the image above:
She hasn't travelled into space yet, but Vinita Marwaha Madill (Mathematics and Physics with Astrophysics, 2008) wants to make sure there will be women astronauts in the decades to come. "I've always been interested in space, and it's been a passion of mine from a young age," she says. "I told my physics teacher when I started secondary school in Year 7 that I wanted to do physics at university." While she has worked for the European Space Agency and currently serves on the leadership team for the Space Generation Advisory Council, an NGO that links university students and young professionals on space policy issues, for now she's very much on the ground. She works for a Canadian company that's developing smart road technology through an intelligent traffic light system that can track all vehicles in a city and predict which routes they're likely to follow.
Following her studies at King's, Madill earned a master's in Astronautics and Space Engineering at Cranfield University and a second master's in Space Management from the International Space University in Strasbourg. "During my time at King's and the rest of my education, then working at the European Space Agency and the German agency, I met some amazing people – especially other positive female role models," she says. Her mission & passion is to inspire other women to become involved in the space industry, while at the same time making positive role models more visible to  girls from a young age. Her website Rocket Women (rocket-women.com) is dedicated  to encouraging teenage girls and young women to pursue careers in the space industry, and she regularly speaks at schools. This advocacy prompted the magazine ELLE India to feature her in its recent 'Geek' issue, alongside a variety of other inspiring female role models. "You really need those role models out there and visible to be able to inspire the next generation of young girls to become an astronaut, or be whatever they want to be."