The first International Women's Day occurred in 1911 and today over 100 years later, the world is celebrating the achievements of women globally whilst supporting gender equality. To celebrate this year's theme 'Make It Happen', here are the stories of 5 pioneering true Rocket Women that have made it happen, achieving their goals and overcoming all obstacles in their way. We should remember their stories on International Women's Day to pass on and inspire the next generation of trailblazing women.
1. Valentina Tereshkova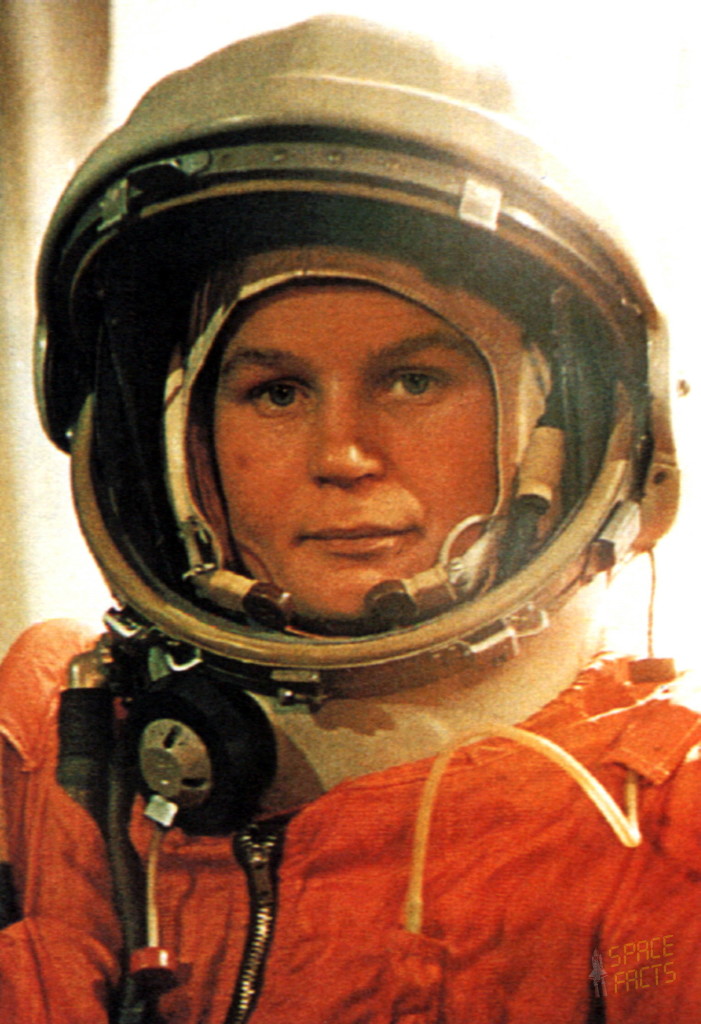 The original Rocket Woman. Valentina Tereshkova made history on June 16, 1963, breaking through the ultimate glass ceiling and becoming the first woman in space at the age of just 26. However her flight almost ended prematurely due to a navigation software error that pushed her spacecraft away from Earth, a secret that was kept classified for 40 years. Valentina Tereshkova discovered the error and a new landing algorithm was developed immediately, allowing her to land safely, her sole injury being a bruise on her face. She went on to receive the United Nations Gold Medal of Peace as a spokesperson for the Soviet Union.
2. Sally Ride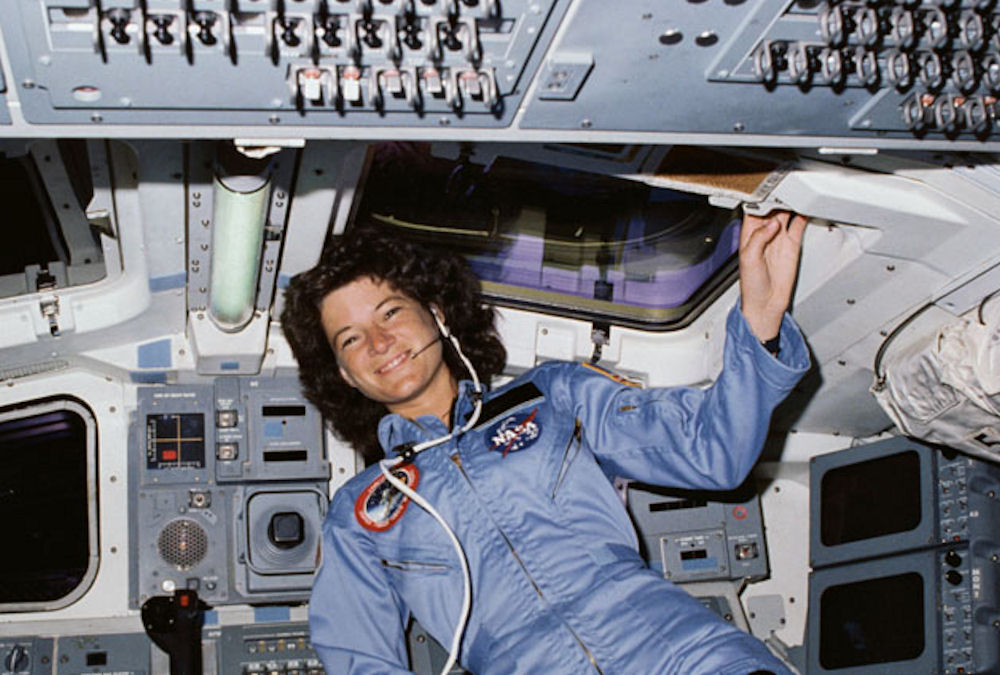 Twenty years after Valentina Tereshkova launched into space, Dr.Sally Ride became the first American woman in space on June 18, 1983. Throughout her life she was a dedicated advocate for women in STEM (Science, Technology, Engineering, Mathematics), supporting them through her company, Sally Ride Science. As an author she inspired countless young people to study maths and science and was posthumously honored with the country's highest civilian commendation, the Presidential Medal of Freedom. NASA Administrator Charles Bolden remembered Sally Ride recently, "Sally's impact on our nation and future generations of explorers is immeasurable. Godspeed, Sally Ride, and thank you for reminding us to reach higher, break barriers and dream big."
3. Sunita Williams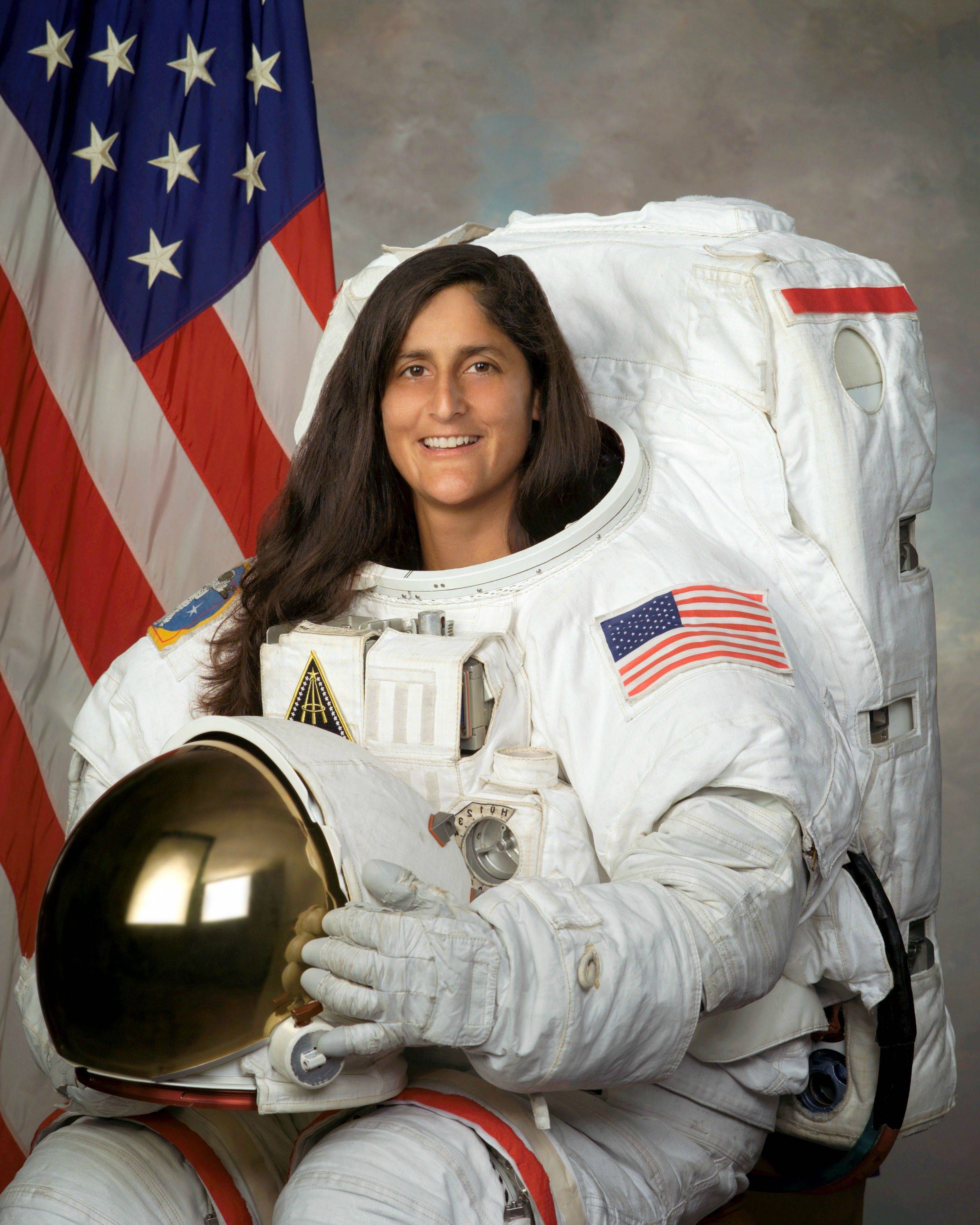 Sunita Williams is not just any astronaut, she holds the record for the longest single flight in space for a women and for the longest cumulative EVA (spacewalk) duration for a female. Sunita is a personal inspiration and role model to me, taking the time to give me invaluable advice for my Masters thesis on EVA training whilst in training for her last spaceflight at the European Space Agency's (ESA) European Astronaut Centre. Sunita previously served in the Mediterranean, Red Sea, and Persian Gulf in support of Desert Shield as a helicopter pilot. She graduated from the U.S. Naval Test Pilot School in 1993 and continued to perform test flights in a variety of military helicopters. After completing her master's degree in Engineering Management in 1995, she was stationed on the USS Saipan, where she was selected to be a NASA astronaut. Whilst in space onboard the ISS, Sunita completed the 1997 Boston marathon using the ISS treadmill and went on to complete the Nautica Malibu Triathlon during her 2012 ISS flight. She ran, biked and "swam" in space simulated using a treadmill, stationary bike and strength-training machine.
4. Ellen Ochoa
Ellen Ochoa couldn't decide between pursuing physics or engineering. Asking her engineering teacher, they told her that engineering was too hard for a girl to do. Her physics teacher on the other hand supported her, telling her that physics would get her somewhere. Even though her engineering teacher had told her that she was a girl and couldn't study engineering, she followed her engineering dreams and became not only an engineer, but went on to be the first Hispanic female astronaut in 1993. After achieving this milestone she stated. "This was the last astronaut job that was not (yet) done by a woman. Now with this milestone we can focus on the fact that what is important to succeed in life, it does not matter whether you are a man or a woman." Ellen went on to have an illustrious career at NASA, leading her to her current position as Director of NASA's Johnson Spaceflight Center in Houston, TX.
5. Margaret Hamilton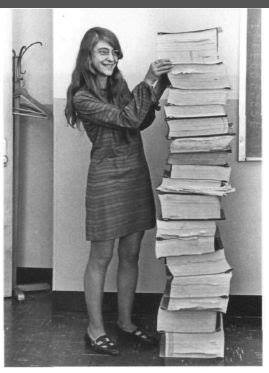 Although not an astronaut, Margaret Hamilton was a pioneer in her own right, developing the onboard guidance software for the Apollo mission as NASA's lead software engineer. and through her role as Director of the Software Engineering Division at MIT's Instrumentation Laboratory. Three minutes before the Apollo 11 lunar lander reached the Moon's surface, her work prevented an abort as computer alarms triggered. Due to her design the computer overcame it's overloading and took recovery action to rectify the issue, allowing the crew to land. Margaret was also a vanguard in business and founded Hamilton Technologies Inc. in 1986, a groundbreaking software company, becoming CEO alongside coining the term "software engineering".