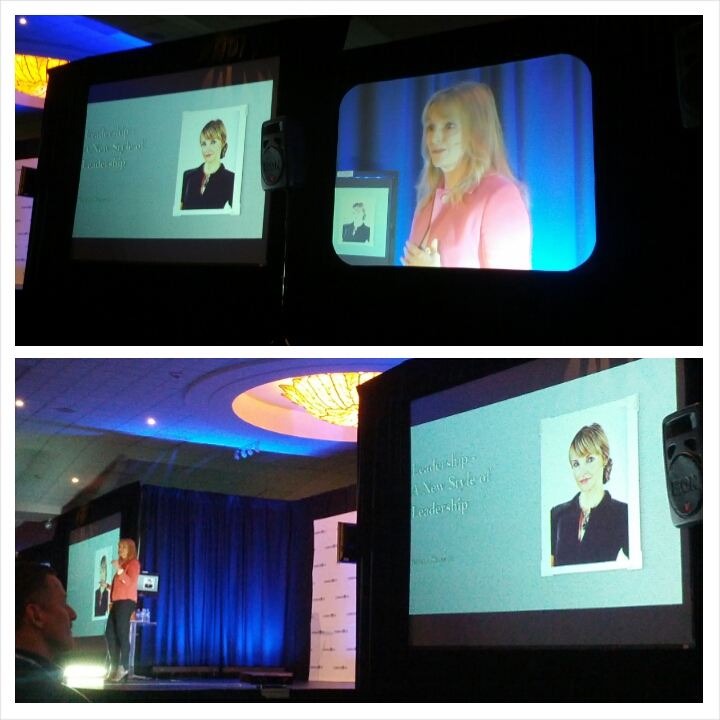 "You have to have confidence in yourself before you can have trust in others." – Kirstine Stewart, Managing Director and Head of Twitter Canada.
Sound advice from Kirstine Stewart at the Technology Leadership Conference held in Waterloo, Canada. The former CBC Director of Programming discussed her rise from Girl Friday at a local television production company, graduating during a downturn in the publishing industry, to becoming President of Distribution only seven years later. She went on to take on the role of Director of Programming at CBC Television in 2006 where she dealt with 5000 employees.
You don't get a promotion for keeping your head down.
Kirstine is a graduate of the Global Leadership in the 21st Century program at Harvard University's Kennedy School of Government and a member of the Forum of Young Global Leaders, selected to advise the World Economic Forum.
During her keynote address Kirstine listed her four principles of leadership:
1) Sets the vision
2) Builds tools and leads way for team to success
3) Sets goals and expectations
4) Gets out of the way
She added that a leader should cultivate a sense of innovation, have trust in and empower their team to make the right decision. A leader "gets out of the way" to allow their team to succeed however will be there on a check-in basis to ensure that they feel supported. Kirstine has a proven career of successful leadership and encourages women to study STEM. With only 16% of women in a director position at Canadian tech companies, Kirstine was asked how to increase the numbers of women in the tech industry.  She depicted an inherent issue present in female career advancement, women have historically done well at school with higher numbers studying technology related subjects, however there is a shift in the business world. Kirstine pointed out that "You don't get a promotion for keeping your head down". Women are finding it difficult to learn to add value and transition into the business world. With values at school and at work differing, she stated that women will need to bring attention to themselves and that people are only "as successful as the right decisions you make". The "ones who come up with the right answers rather than the ones who speak a lot" will be valued. Kirstine also mentioned that women wait to be asked the question, rather than giving the answers before they are asked. This proactive nature would help to make women's voices count more so in the workplace.
Leaning in doesn't matter as much as what you do when you lean in.
Kirstine also discussed that rather than traditional masculine leadership traits in business being valued, the values of business and leadership have changed. Attributes such as empathy and multi-tasking, typically female, are now increasingly valued. She stated that "it takes all to lead" and that "gender isn't as important as the attributes people have". "If we need to be so outwardly focused, we'll need a different style of leadership."
Kirstine ended her session with "Leaning in doesn't matter as much as what you do when you lean in". I personally am looking forward to reading more on Kirstine's views and advice on this pertinent subject in her book released next year, Our Turn:  Time For A New Kind Of Leader. She's an inspirational woman and one whose success women aspiring to lead can learn a great deal from.
Part 2 of Leadership Advice From Women In Tech will be posted this week featuring advice from Dr. Anita Sands, an innovation & change leadership expert with a PhD in molecular physics and who is currently on the Board of Directors at Symantec Corp.