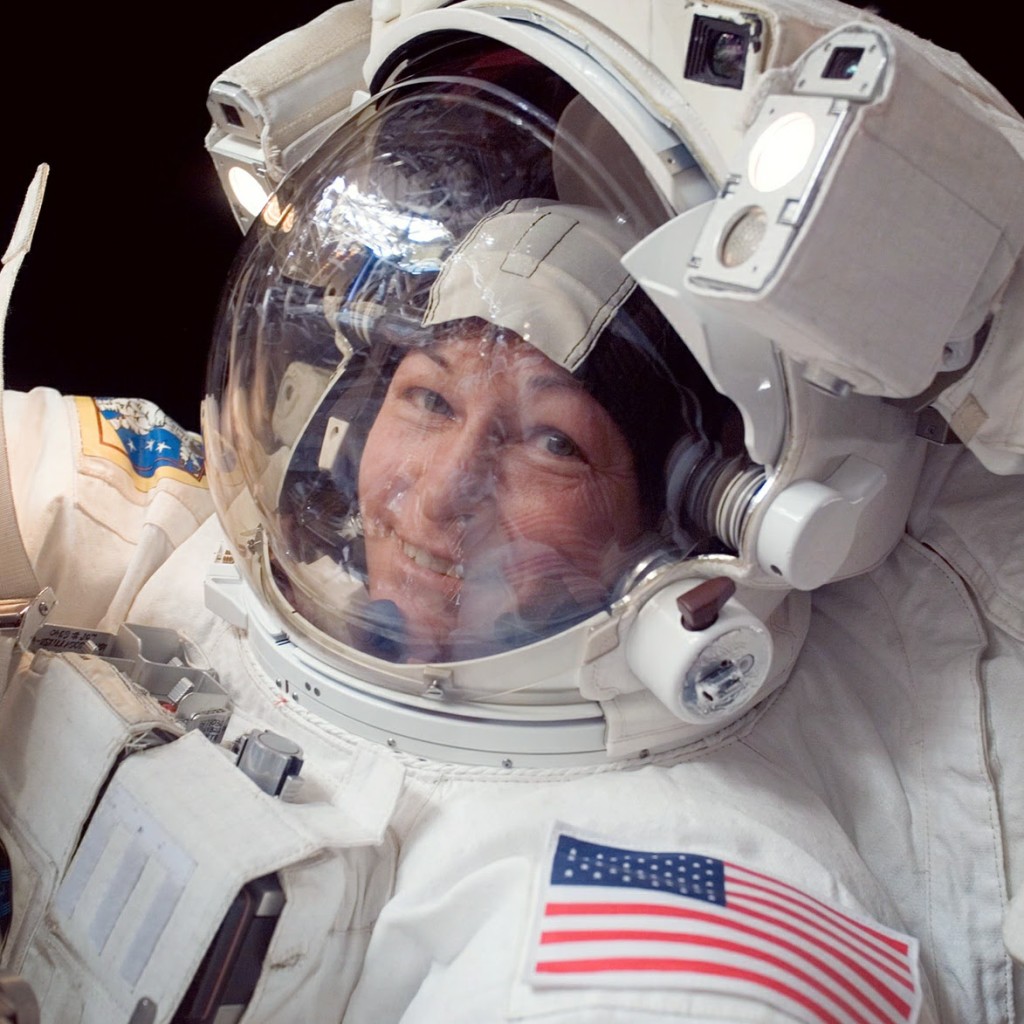 Rocket Woman NASA Astronaut Peggy Whitson returned to Earth on Sunday 3rd September, after spending 288 days in space, or nearly 10 months – 4 months longer than most astronauts assigned to missions onboard the International Space Station. With today's culmination of her third long-duration spaceflight, the biochemist has now spent a record breaking 665 days in space!
Peggy Whitson became the first female commander of the International Space Station (ISS) in 2008 and her cumulative time in space now makes her the most experienced NASA Astronaut ever, smashing NASA Astronaut Jeff Williams' 534 day record and NASA Astronaut Scott Kelly's 520 days in space. Only seven Russian men remain ahead of Peggy Whitson in the space experience stakes, with time onboard both the ISS & the Mir space station.
During her recent mission she additionally completed her 10th spacewalk, collating over 60 hours of spacewalk time, making her the third most experienced spacewalker ever (and surpassing Sunita Williams' record as the most experienced female spacewalker). Two astronauts remain ahead of her: Russian Anatoly Solovyev and NASA's Michael Lopez Alegria. Peggy Whitson is also the oldest woman to fly, at 57.
Peggy Whitson, her crewmate Jack Fisher along with any returning ISS science samples will travel to the European Space Agency's European Astronaut Centre in Cologne from Kazakhstan for a stopover, before travelling directly to Houston on Sunday evening.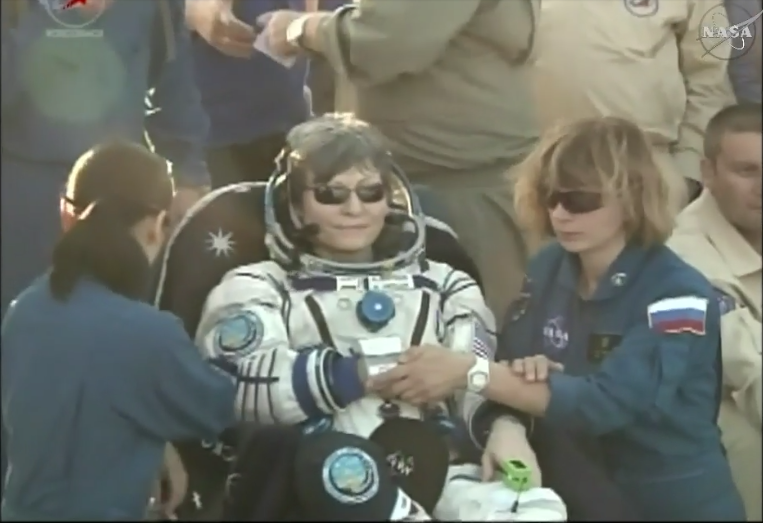 Peggy and her colleagues undocked their Soyuz MS-04 spacecraft at 5:58 pm EDT & landed in Kazakhstan at 9:22 pm EDT (7:22 a.m. 3rd Sept, Kazakhstan time). Watch Peggy's return to Earth again at NASA TV. At Rocket Women we're excited for Peggy's return to Earth today!