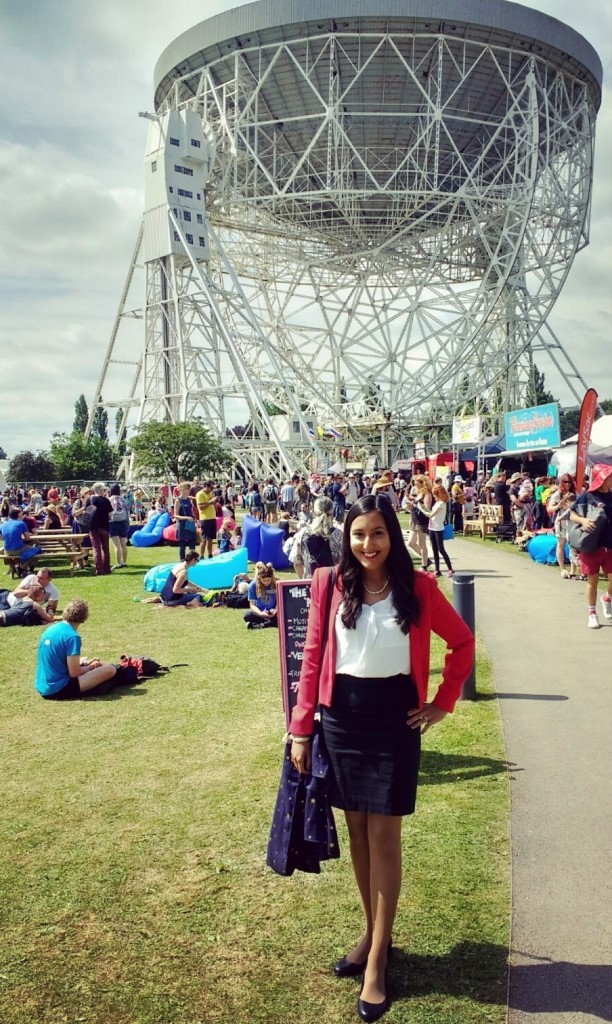 I'm excited to share that Rocket Women featured at the Bluedot Festival at Jodrell Bank in the UK last weekend! The festival is an amazing culmination of science, technology and music, with headliners including Orbital, Alt-J and the Pixies, alongside well-known science communicators including Helen Keen, Tim O'Brien, Chris Lintott, Angela Saini and Helen Czerski. The aim of the Bluedot Festival is to explore the 'frontiers of human advancement, celebrate science and the exploration of the universe', alongside exploring the 'intersections of science, culture, art and technology'!
I had a fantastic day at the Bluedot Festival at Jodrell Bank talking about How To Be A Rocket Woman & sharing the stories of Rocket Women featured here, in addition to taking part in a Space Quiz later in the day with comedians Helen Keen & Steve Cross! I'm extremely grateful to everybody that came to listen to my talk. I'm excited to encourage the next generation to follow their dreams in STEM through Rocket Women & hopefully increase the number of young women especially, that choose a career in STEM (Science, Technology, Engineering, Maths) & space.
Why is this important? Well, in the UK, one in five schoolchildren would need to become engineers to fill the upcoming gap in engineering. This is coupled with the fact that female engineers in the UK only make up 9% of all engineering professionals! We need to empower young women to be Rocket Women & reverse this trend. Moreover, humanity is only going to reach 50% of its potential if we only have 50% of the workforce working on the world's hardest engineering problems. Imagine what the world would look like if it reached 100% of its technological potential?