India has built and launched 82 satellites into space and explored the Moon, Mars and the stars through it's Chandrayaan-1, Mars Orbiter Mission (MOM) and ASTROSAT respectively. But behind these missions is a strong team of scientists and engineers, including a team of trailblazing women.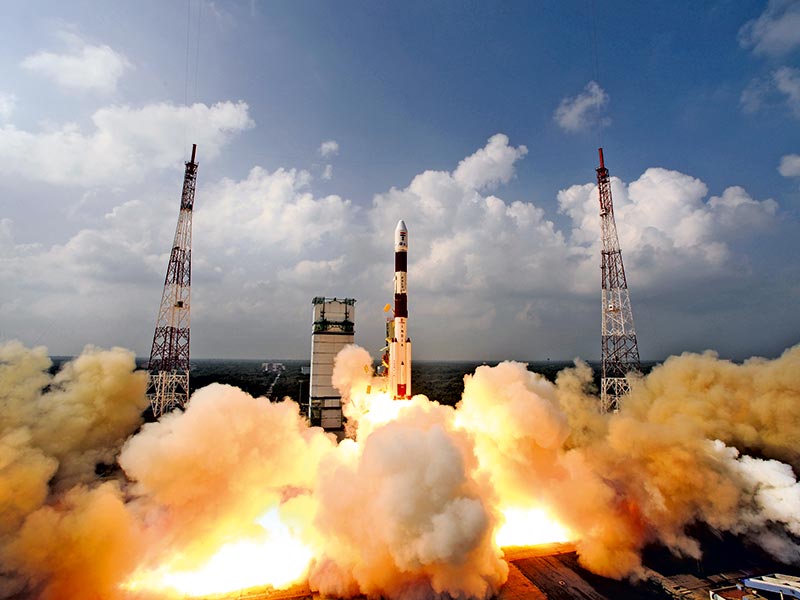 Condé Nast Traveller recently featured the women working on the Mars Orbiter Mission (also called Mangalyaan). India's MOM mission to Mars was astonishingly designed, planned and launched in 15 months with a budget of only US $70 million! Comparatively, NASA's recent Maven mission to Mars cost $671 million.
Nandini Harinath served as deputy operations director on MOM and has worked on 14 missions over 20 years at ISRO (Indian Space Research Organisation), India's space agency. Nandini highlights that "Women constitute only 20% of ISRO's 16,000-strong workforce, but female engineers are increasingly joining in. There's greater awareness and education among young women now. Parents are being supportive of their daughters pursuing careers." Nandini also discussed the problem of a number of highly educated women dropping out before they reach leadership positions. "That's the mindset we need to change. Women have to realise that they can manage having careers and families. It's possible! You can do it if you want to.""
"Women constitute only 20% of ISRO's 16,000-strong workforce, but female engineers are increasingly joining in"
ISRO Scientist Nandini Harinath at ISRO's Satellite Centre in Bengaluru
Here's an excerpt from the Condé Nast Traveller's fantastic feature:
"What does it take to make sure your little girl grows up to be a rocket scientist? Start her young. Some 30 years ago, Ritu Karidhal was a little girl, looking up at the stars twinkling in the Lucknow sky, and wondering why the moon changed its shape and size every night. In her teens, she began following the activities of the Indian Space Research Organisation (ISRO) and the National Aeronautics and Space Administration (NASA) in the newspapers, cutting and collecting clippings. Around the same time, Moumita Dutta was reading about India's first lunar probe, Chandrayaan 1, in the Anandabazar Patrika in her hometown of Kolkata and thinking, 'How lucky those people are to have the opportunity to be part of this!' Flash forward to 2015, and both women are top ISRO scientists, part of a team that worked on India's acclaimed Mars Orbiter Mission (MOM), aka Mangalyaan."
The feature highlights the little-known story and mission dedication of the women at ISRO, including the four hours of sleep they get per night in order to help their children study and supportive in-laws that travel for hours to help their families.
"We think of our satellites and payloads as our babies, too. To us, they have lives. So the rules for office and home are common: Patience, Procedures, Priorities. If you're patient, that's half the battle won. Don't allow for single-point failure; have backup plans in your mind all the time to avoid chaos. And you can't be everywhere at once; so assign your priorities. The mind and heart have to be in sync. You must always be true to yourself."
Read the full Condé Nast Traveller feature here.
Update: Meet The Women Who Helped India Reach Mars On The First Try (within 18 months!)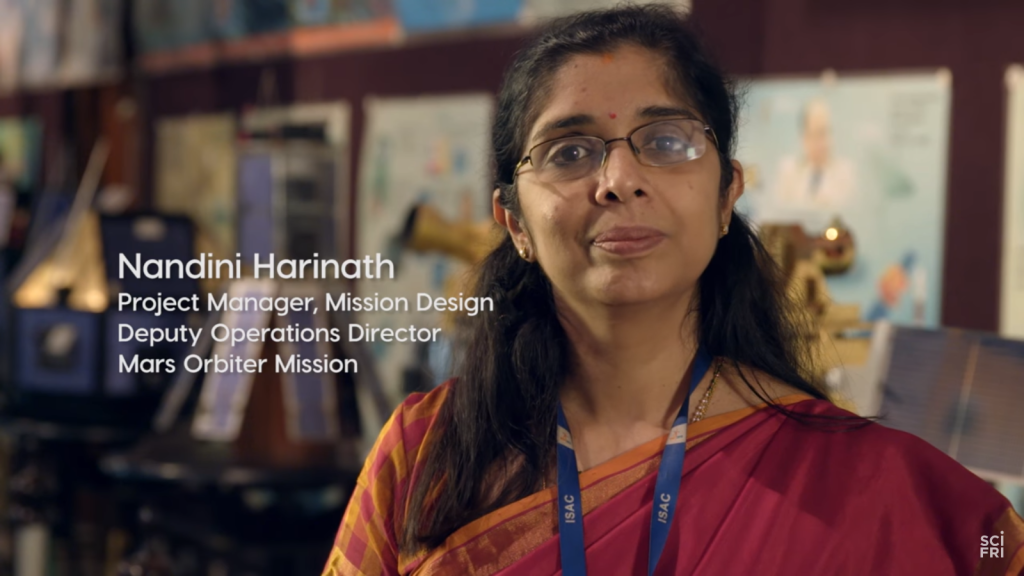 "If you're doing mission operations you don't need to watch a science-fiction movie, we see the excitement in our day-to-day lives." – Nandini Harinath, Project Manager Mission Design, Deputy Operations Director, Mars Orbiter Mission, ISRO

A wonderful new film from Science Friday tells the story of the Indian women in science of ISRO's Mars Orbiter Mission (MOM).

The goal of the film is to show the scientists and work behind the mission, aiming to inspire the next generation of women scientists. With only around "40% of missions to Mars" having been successful, this mission is special as it was not only successful on the first try for ISRO but on a "shoestring budget and in a very short time".

"When I was small I had a dream to help the common man." – Minal Rohit, Scientist & Engineer, Project Manager, Methane Sensor for Mars (MSM), ISRO

Watch this fantastic film here.